As expats living in Qatar, we are always on the lookout for where to spend our next vacation. So if you're researching where you are going to spend your next vacation leave, school vacation, or Eid holidays, then you are in luck!
Check out the list of the cheapest destinations that you can travel to based on flight prices. These are the countries with direct flights from Doha, with flight prices in descending order (from less than 1,500 QAR RT).
The cost of flights is usually one of the biggest factors we consider in travel planning. Often, we search for the cheapest tickets (and wait for seat sales and promos) and more often than not resort to budget airlines or low-cost carriers just to cut costs. But premium airlines are also worth a look even if you're on a budget especially if you book your flights ahead.
How to look for affordable flights from Doha, Qatar
Skyscanner
Thanks to online tools like Skyscanner, you can choose Everywhere as your destination and Cheapest Month on the flight dates, so you can find out which are the cheapest flights from Doha.
However, this only applies if you're flexible on your travel dates and destination.
Google Flights
You can also head to the "Explore" tab inside Google Flights and instead of typing for a specific destination, choose "Anywhere". You can also choose the Flexible dates option in the date field and choose the month you want to travel.
---
***Disclaimer: Flight prices might change. These are just suggestions according to Skyscanner results. While I might update this frequently, best to always search directly through the airline website to check updated flight prices.
Last updated: June 2023; Flight month for below countries: July 2023
NOTICE: Please check travel requirements before you go as things can change quickly.
Holiday Destinations from Doha, Qatar
[Not arranged in any order]
India
Saudi Arabia
Pakistan
Bahrain
Nepal
Egypt
United Arab Emirates
Italy
Romania
You can also check for cheap flights using WayAway (a flight search platform) and earn cashback on flight tickets, hotels, car rental, transfers and much more when you sign up for WayAway Plus.
---
INDIA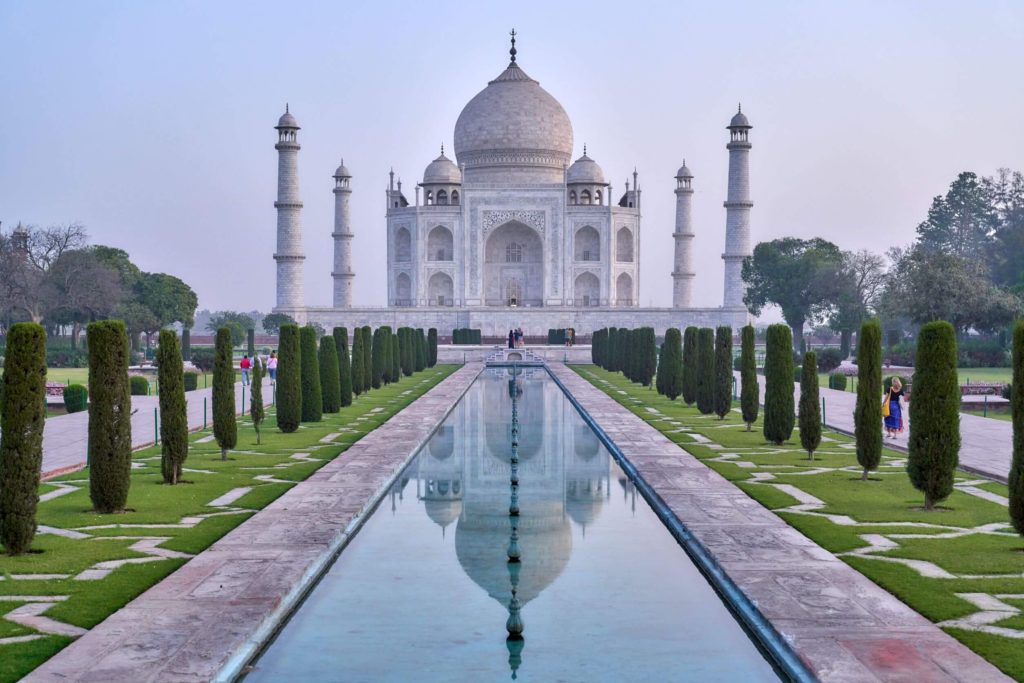 The Taj Mahal may be the most famous attraction in the country but there's more to India than that. Explore its other iconic monuments like Jaipur's Hawa Mahal, Delhi's Qutub Minar, and more.
Partake in the famous Indian dishes and discover new dishes that will tickle your gastronomic delight. There's something for everyone in this country where the majority of the expat population in Qatar hails from.
---
SAUDI ARABIA
A popular destination for Qatar residents because of Umrah and Hajj, the Kingdom of Saudi Arabia offers other destinations that can be explored.
Check out Saudi's first UNESCO World Heritage Site, AlUla, or the flourishing modern city of Riyadh. You can also discover one of the biggest oases in the world at Al Ahsa or stroll along the souqs of Jeddah.
---
PAKISTAN
Not for the usual tourist, Pakistan is a destination often undertaken by backpackers and intrepid travelers. The country has some of the highest peaks in the world including K2 that's why mountain climbers love to explore this small country.
Part of the Silk Road can also be found in the country and offers scenic views, especially for motorbike riders. And if you're one for road trips, Karakoram Highway is also one of the highest paved roads in the world.
---
BAHRAIN
Although a small country in the Gulf, there are still many things to do and explore in Bahrain. Check out historic places like Bahrain Fort, the Qal'at al-Bahrain, and the Barbar Temple. Try Bahraini food, shop at the local markets & malls, and experience the vibrant nightlife scene.
---
NEPAL
We all know that Nepal is famous for the Himalayas but if you're not a hiker and okay with just seeing Everest from afar, there are other things to do like visit the temples in Kathmandu, paragliding in Pokhara, bungee jumping, or skydiving. Mountain flight tours are also popular but of course, prices can be hefty.
If you want to see more wildlife, head to Chitwan National Park. Nepal is also a good destination for motorbiking and mountain biking.
---
EGYPT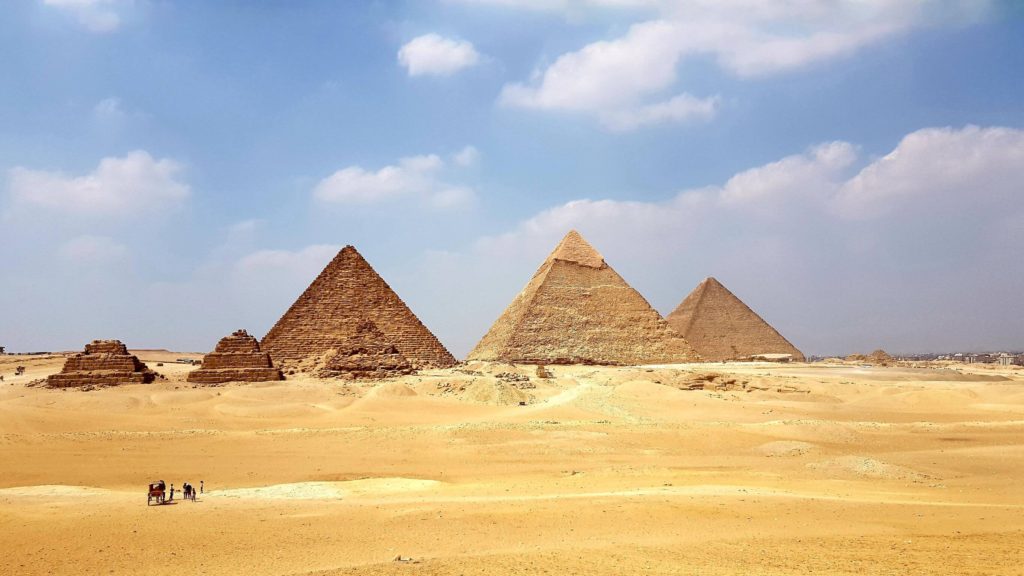 Capital: Cairo
Flight Duration: DOH – CAI 3 hours 35 minutes
Flights: Qatar Airways, Egypt Air
The Nile, pyramids, mummies, The Red Sea, and more. Egypt is a history lover's dream but it also has lots to offer for fans of beaches and water sports. The Blue Hole in Dahab is on a lot of divers' bucket lists.
---
UNITED ARAB EMIRATES
Capital: Abu Dhabi
Flight duration: DOH – AUH (1 hour 5 minutes); DOH – DXB (1 hour 15 minutes)
Flights: Qatar Airways, Etihad, flydubai
Click here for visa information
While Abu Dhabi is the capital of the United Arab Emirates, Dubai is the most famous destination in UAE and the GCC. The Museum of the Future is the hottest new destination in the emirate but the Burj Khalifa is still a strong tourist favorite.
ITALY
Capital: Rome
Flight duration: 6 hours 5 minutes (nonstop)
Flights: Qatar Airways; Pegasus (1 stop); Gulf Air (1 stop); Etihad (1 stop)
Click here for tourist visa information: Italian Embassy in Doha; VFS Global
Known as the Eternal City and the City of Seven Hills, Rome offers a captivating blend of ancient history, remarkable architecture, and mouthwatering cuisine. Immerse yourself in the rich cultural heritage, marvel at the awe-inspiring art and sculptures, and indulge in authentic Italian gelato.
---
ROMANIA
Capital: Bucharest
Flight duration: 5 hours nonstop
Flights: Qatar Airways, Turkish Airlines ( 1 stop)
Explore the enchanting castles of Transylvania, including the famous Bran Castle, and immerse yourself in the mysterious world of Dracula. Delight in the breathtaking beauty of the Carpathian Mountains, where you can embark on thrilling outdoor adventures like hiking and skiing.
Discover the charming medieval towns of Brasov and Sibiu, with their picturesque architecture and cobblestone streets. Indulge in the delicious Romanian cuisine, known for its hearty dishes and flavorsome treats. With convenient flight connections and an array of cultural delights, Romania is a hidden gem waiting to be explored by Qatar residents.
---
WHERE TO GO IN QATAR?
---
Disclosure: This is NOT a sponsored post for Skyscanner however, this post contains affiliate links. Purchasing a product or service from a link does not increase your purchase price, but it is a great way to say 'thanks' if you enjoy my content and find my suggestions helpful.